We couldn't be more excited about our new representative for Virginia and West Virginia: Becca Meyers!
Becca has worked in travel & tourism for over two decades. Starting her career as a Tour Guide at her family business, Luray Caverns in beautiful Luray, Virginia in the picturesque Shenandoah Valley, then moving on to their Marketing and PR Department where her love of travel and tourism grew from there.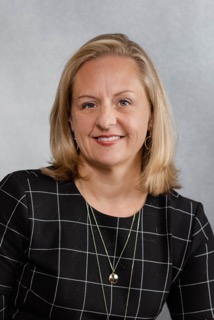 After graduating from Virginia Tech with a BA in Communication Studies, she moved to Washington DC where she worked in the lodging industry for Hyatt Hotels as a Group Sales Manager for Associations at several of their area properties.
She then moved into media and advertising sales and has been working on the official media opportunities for Virginia Tourism and
Virginia ABC for the past 20 years. She has her M.B.A. from Virginia Commonwealth University and lives in Richmond, Virginia.
Becca loves the outdoors and is passionate about running, all kinds of fitness, hiking, reading, canoeing, the beach, cooking, great wine and travel! She is the mother of three young girls, two of which are twins.  Becca and her husband, Beni enjoy being active together, vacationing when they can and trying to keep up with their young girls!
We can't wait to see Becca thrive in her new role!