We asked STS President Monica Smith about all things travel and tourism.
Q: Competition in the tourism industry continues to increase. There are many choices for travelers to choose from when planning their vacations.  How is STS helping DMO's adapt to change?
I've found that the best ways to adapt to change are to be aware of the changes coming, learn from the insight of others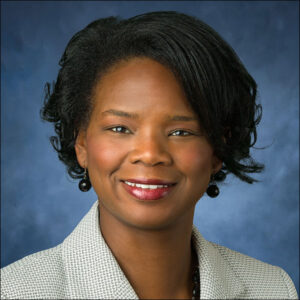 that have experienced a similar change, and to find resources, whether people or technology, to implement necessary changes.
The primary ways we are helping our partners to adapt to changes in order to be more competitive in the marketplace is through education, networking and advocacy.  STS's efforts to provide educational sessions, webinars, industry articles regarding research on travel trends, new marketing tools and forecasts, and also forums for members to discuss best practices and challenges will help our members and the industry to better prepare for dealing with the competitive tourism landscape.  In the future, we have plans to enhance networking opportunities for our TMPs (Travel Marketing Professionals), and develop more ways for young professionals– and those new in the industry—to connect with STS resources more quickly.  In regards to advocacy, we are planning a new program for tourism CEOs and Executive Directors from various segments of the industry, which will strengthen their advocacy skills and resources to help in effectively communicating and advocating for the changes that will ensure their success and competitiveness.
In some cases, change is immediate, whether due to disaster, staffing or funding issues and I want our members to know that there are many resources, within the STS membership, to assist them in responding to those changes quickly and effectively, and we are ready to assist them.
Q: What are STS and the travel industry's biggest challenges for the next 5 years?
I believe the biggest challenges in the future may be tied to:
Declining DMO budgets due to reductions in local hotel occupancy and/or room rates
A downturn in the economy impacting both domestic and international visitation
Continued diversion of bed taxes from tourism sales and marketing efforts to other non-tourism community needs
DMOs finding ways to adapt to and embrace the prevalence of short-term rentals and alternative accommodations for vacation and business travel in the destination
Workforce development issues in attracting and retaining staff
Sustainability of the historic, cultural and natural resources that enhance and impact the visitor experience in destination.
All of these challenges will require strong advocacy skills and strategies by destination leaders, and strong partnerships at the national, state, and local levels to communicate the importance of tourism and the economic and quality-of life impacts at the local level.  In addition, the industry will need resources to recruit, train, and retain new industry professionals to market and sell destinations as well of those helping destination stakeholders recruit, train and train their employees who are needed to deliver on the destination brand promise.  I know that STS's advocacy resources, educational offerings and networking opportunities will continue to help tourism professionals in our region to prepare for and address these challenges. In addition, we are evaluating ways to partner with colleges and universities in the region to grow student membership in STS and provide internship and entry-level job opportunities.  In regards to sustainability, we are exploring ways to obtain new information and expertise on these issues to include in future educational offerings for our membership at our Connections conference, webinars and possibly STS Marketing College®.
Q: What drew you to the industry and why do you do what you do?
I started my career in the hospitality industry at with my first job at a full-service restaurant at age 14.  Since college, my career has included primarily sales positions for hotels, a convention center and CVBs.  I've enjoyed meeting people from around the world and learning about the great work of associations and organizations that I've had as clients. but I've really loved the opportunities to train staff members and develop strong teams.  I see my position with STS as a continuation of that work and my passion to help develop the next generation of tourism leaders and to serve as a mentor to students and young professionals in the industry.
Q: Since joining the tourism industry, what is your proudest accomplishment?
I've had several personal achievements, like earning my CDME certification, being selected for industry boards, and obtaining CEO positions like Visit Macon and STS.  However, seeing tourism professionals that I've hired, trained, and mentored achieve success and advancement in their own careers are my proudest accomplishments.  So many people invested in me and my career over the years, and it just provides me with great joy to pay-it-forward and help others.  I've often joked with my staff members that I want to help them to advance, so that they are in a position to hire me for a part-time job when I retire.
Q: I know you work hard year-round, but you must have a favorite vacation destination. Where is your vacation happy place?
I absolutely love time at the beach for long walks, reading a book or family time.  I feel closer to God and at greater peace while watching the waves, sunrises and sunsets on the beach.  While I'm happy at almost any beach, my vacation happy place is Jacksonville, FL and the beaches nearby.  There really is no place like home.