Visitor profile reports can transform your marketing.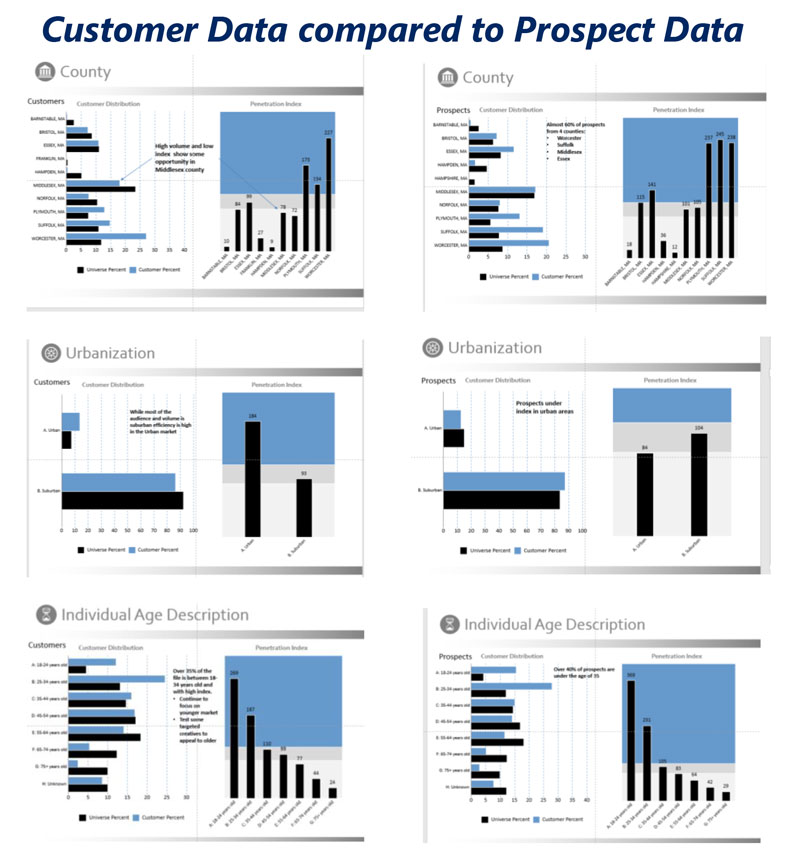 Data Intelligence Drives Tourism
Knowing more about your customers and prospects helps you:
Focus marketing dollars on your best prospects
Uncover new prospects you may not be fully reaching
Revolutionize your message and offers to make your marketing work better
What's in the Profile Report?
Provides a picture of customer and/or prospect base
Includes 25+ demographic variables – age, HHI, education level and much more
Is accompanied by expert-level analysis of the results to help identify and highlight opportunities
How will your business benefit?
Identify best new prospect segments to focus on
Uncover if there are missed opportunities and if so, how to solve it
Learn how to reach and engage current customer base more efficiently and effectively
Put your data to work for you.
Are you ready to see how your data can transform your business?
Take the next step and schedule a free consultation with our experts. What new opportunities will your data analysis uncover for your business? There's only one way to find out – let's talk!