Keeping up with marketing trends has become more critical than ever for the travel industry.
As we move into 2022, COVID-19 restrictions and hesitancies are still impacting travel, but confidence is building. Travelers are feeling more comfortable with land and air travel now that we have vaccines and booster shots. And with the lifting of U.S. international travel bans in November, travel bookings to other countries are also rising.
Our 2022 Travel Trends Forecast looks at digital marketing trends we can expect in 2022. Marketers should be aware of these trends and how to prepare for changing attitudes around travel. With rapid advances in technology, travel too is evolving at a fast pace, and keeping up with the latest information will ensure your branding and marketing efforts stay relevant. We hope the data and guidance in this report help prepare you for the newest changes and success in the upcoming year!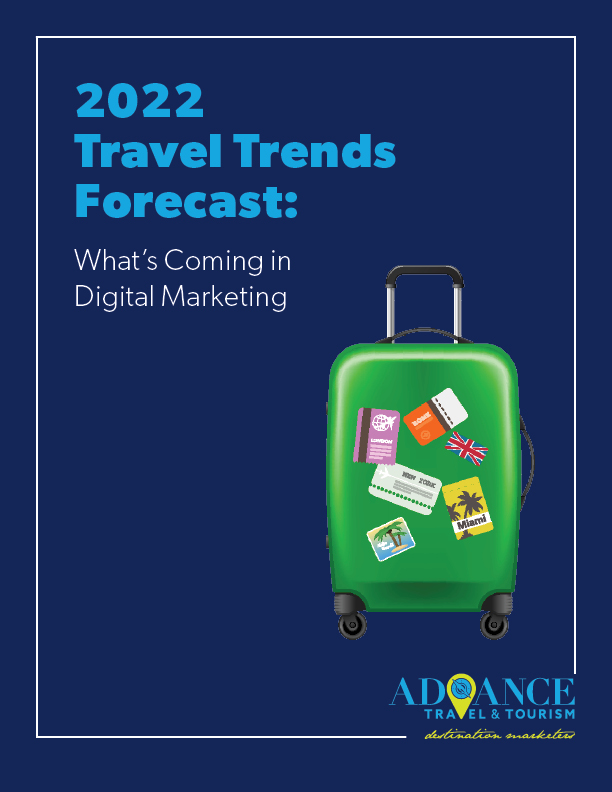 What's inside:
Video marketing and why it's more important than ever
The importance of marketing attribution
How you should prioritize connection and safety this year