For this spotlight post we are highlighting Laura Beth Strickland, Executive Director of Visit Vicksburg.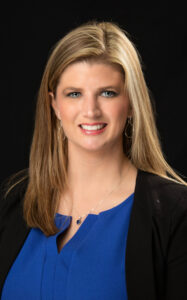 Born and raised in Vicksburg, Mississippi, Laura Beth has gained 12 years of experience in the travel & tourism space and has worked through various roles leading up to her Executive Director position.
Prior to joining Visit Vicksburg, Laura Beth worked at a golf course, was a substitute teacher, and did freelance work for the Chamber of Commerce.
Her favorite place to visit? ANY beach!
Outside of work Laura Beth enjoys being outside, (when it's not 100 degrees!) spending time with family and friends and reading good books.