How to Successfully Market in a Pandemic
It's no secret that COVID-19 brought numerous challenges to the travel & tourism industry. With no one traveling and attractions being forced to close, travel destinations were faced with the difficult decision to either pivot their strategy or halt marketing spend all together.
Our client Tuscaloosa Tourism & Sports shares their plan of action once the pandemic began.
Phase 1: Stop, Listen, Proceed with Caution
"From the beginning, our focus was 'Survive, Recover, Develop' and remained lock-step with the City of Tuscaloosa and the Chamber of Commerce of West Alabama," said President/CEO Don Staley.
As soon as the pandemic took hold, Tuscaloosa Tourism & Sports made the decision to put the brakes on all marketing activities with the exception of positive messaging centered around locals working together.
We've seen several tourism entities shift from promoting their destination to outsiders to focusing on uplifting and informing those who are already a part of the community they're in.
Reallocating marketing dollars from regional and national to hyperlocal has allowed Tuscaloosa Tourism & Sports to reestablish themselves with their fellow community.
"By shifting to local messaging, we believe that we have helped educate our community on who we are, what we do and where we're located," said Staley.
Phase 2: Beginning Again
As the community started to reopen, Tuscaloosa Tourism & Sports shifted to a soft-sell approach to market more socially distanced outdoor/nature activities within the area. As cases surge in Alabama, Tuscaloosa Tourism & Sports is staying cautious.
"Being that we are a college community and the possibility of lost revenue from Alabama football reminds us that we must be nimble in shifting emphasis into other tourism avenues," said Staley. "Times like this demand diligence in reinventing yourself and your community in your tourism efforts."
In our recent eBook We Will Travel Again, we advise focusing on feeder markets within a few hours of your destination. Keep imagery and promotions centered on wide-open spaces, outdoor and spacious attractions where people can feel safe and not crowded. Experts have predicted that markets will be most successful in feeder markets that can access your DMO easily and quickly.
Tuscaloosa Tourism & Sports has recently launched a marketing campaign targeted to a driving "road trip" market with an emphasis on University of Alabama alumni.
About Don Staley: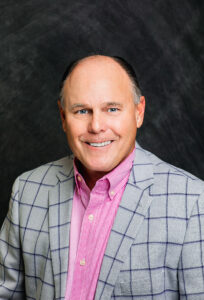 Staley served as executive director of sports for the commission from 2010-14 and returned to Tuscaloosa in 2017 to take over as President and CEO. Staley left Tuscaloosa when was hired in 2014 as executive director of the Foley Sports Tourism Complex. There, he helped guide the branding and implementation of the $32 million venue into a national sporting event destination, increasing tourism and revenue for the area. These efforts led to his being named the Sports Tourism Executive of the Year by the National Association of Sports Commissions in April 2015.
In the three years since his return to Tuscaloosa as president and CEO of the Tuscaloosa Tourism and Sports Commission, Staley and his team have recruited and brought numerous events to Tuscaloosa along with supporting events like Tuscaloosa's Bicentennial celebration.
Advance Travel & Tourism is helping tourism marketers find success in a time of maximum uncertainty and change.  Everything we do is tailored to meet the needs of our individual clients – from DMO's to attractions to hotels and casinos.  We're helping our clients find marketing success in an environment that's shifting every day, and we'd like to work with you too. Drop us a line, shoot us text or send us an email and let's dive in together to find strategies that make sense for you.