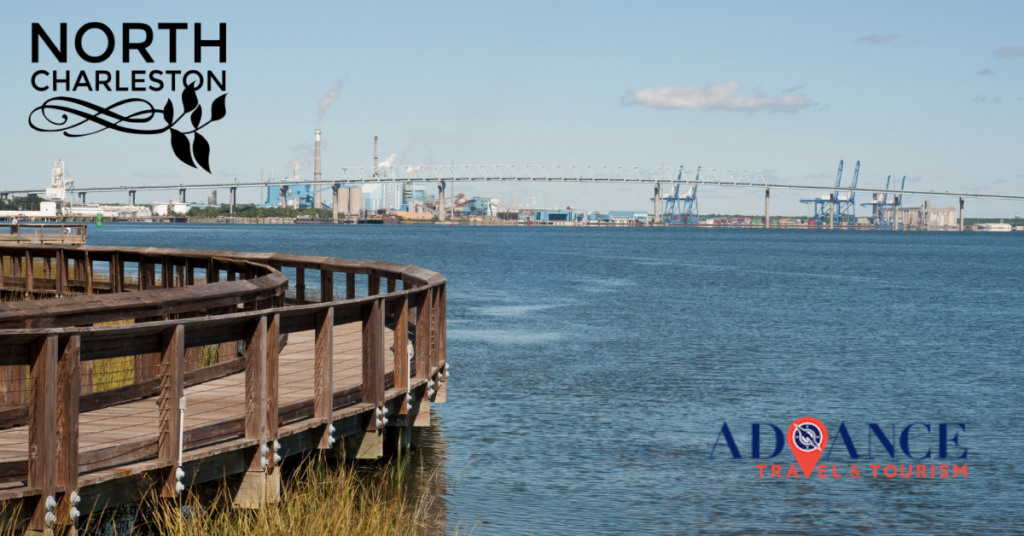 North Charleston is a diverse and progressive city. While officially founded in 1972, its history goes back much further and is steeped in military tradition that was established in 1901 with the opening of the Charleston Naval Base. Visit North Charleston itself has been around for over 6 years and has been steadily growing tourism tax dollars since it was established.
In late 2017, Visit North Charleston and Advance Travel and Tourism partnered to expand their digital marketing wheelhouse with a focus on brand awareness. The campaign focused on growing feeder markets with an increased emphasis on Charlotte, NC.
Key Campaign Objectives
Enhance brand awareness to target audiences
Increase site traffic engagement from key markets
Increase visitor guide requests
Grow and engage social audience
Showcase measurable positive results in visitation
The Solutions
Digital Display, Video Marketing, Search Engine Marketing, Paid Social Media
Digital Display
The Advance Travel & Tourism team deployed a behaviorally-targeted geofence campaign with the main goal of increasing reach among affluent and trendy families and millennials in the Charlotte, NC area.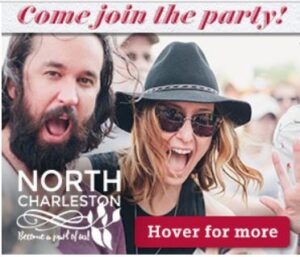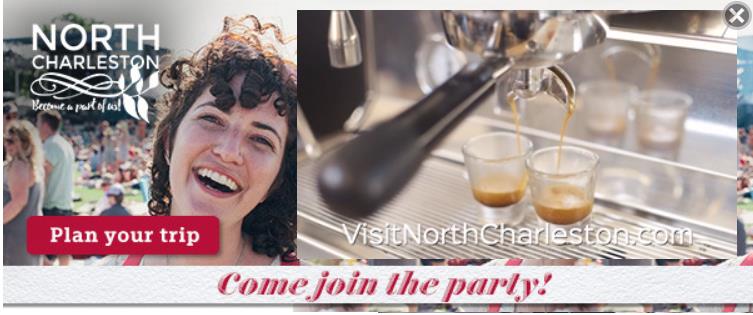 ---
Video Marketing
To support the objective of increasing brand awareness in key markets, Youtube's Trueview ad platform was used to visually present Visit North Charleston's message to potential visitors.
---
Search Engine Marketing
Advance Travel & Tourism launched a search engine marketing campaign across the top search engines: Google, Bing, and Yahoo! to increase Visit North Charleston's visibility in search results and increase visitor guide requests as users look for travel information related to Charleston, North Charleston and South Carolina. Target markets included South Carolina, Georgia, North Carolina, Tennessee and Alabama.
Advance Travel & Tourism closely tracked performance indicators such as goal completions, session duration and overall quality of site traffic and optimized the campaign accordingly.
This ongoing optimization process resulted in major increases in inbound web traffic, hotel stay pageviews and visitor guide requests.
Top performing keywords with an average session duration of over 1:30 included:
+things +to +do +charleston +sc
+events +charleston +sc
+things +to +do +north +charleston +sc
---
Paid Social Media
Since social media channels are a platform where travelers share their experiences and show support for destinations they enjoy, the campaign utilized paid social to engage with travelers and build Visit North Charleston's referral base.
Advance Travel & Tourism managed Visit North Charleston's Facebook ad account with the goal to grow and engage their audience at the lowest costs possible.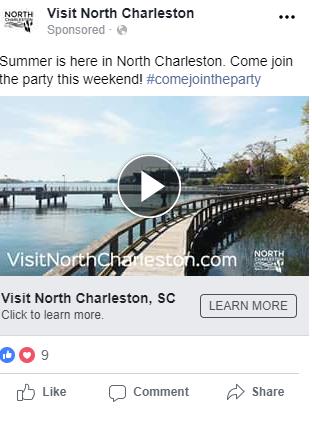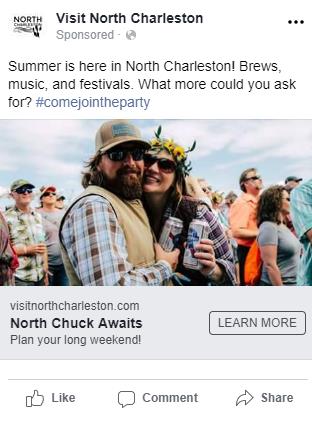 Results (as of July 2018)
Through constant monitoring, ongoing campaign optimization, and regular face-to-face meetings to discuss campaign performance and evolving short-term and long-term goals, Advance Travel & Tourism was able to help North Charleston generate awareness and create interest for potential visitors.
Campaign Highlights:
More than 1.5 million display and video ad impressions delivered across multiple platforms
Paid search became the top source of traffic for the site with over 700 visitor guide requests and 200+ hotel pageviews (while not targeting hotel keywords)
Overall users to the site up 125% YOY, pages per session up 37%
Target markets website growth:

Charlotte: +245% users and +19% session duration
North Carolina: +130% users and 217 visitor guide requests
South Carolina: +99% Users and 103 Visitor Guide Requests
Georgia: +221% Users and 184 Visitor Guide Requests
Tennessee: +1,120% Users and 53 Visitor Guide Requests
87% occupancy rate during 6m campaign
Facebook/Instagram pages grew over 20%
Client Testimonial
"From day one, when we met Jacque and the Advance Travel team we knew that this partnership was a match made in heaven. The team at Advance has met and exceeded our expectations from a product and customer service standpoint. We have always felt that they had our best interest in mind when crafting our campaigns. The return on our investment has been monumental and we are a proud supporter of Advance Travel & Tourism." –Amy Heath, Director of Tourism, Visit North Charleston
Account Manager Testimonial
"It has been an absolute pleasure working with Visit North Charleston. Our monthly meetings have allowed us to become truly valuable partners. Amy and her team have worked with us to conduct the best possible campaigns and it shows in their ROI just how great this partnership is." – Jacquelyn Blackwell | Account Executive