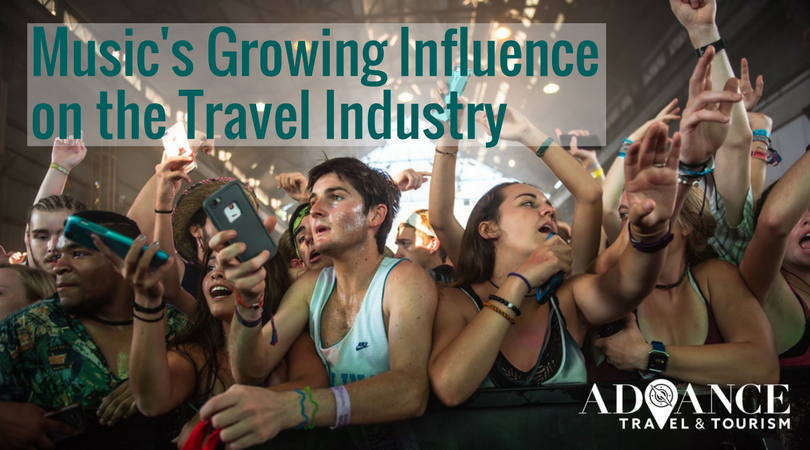 Despite the music industry taking a hit due to the emergence of music streaming services and the steady decline of physical and digital record sales, music festivals have seen significant growth in recent years. Revenues from such festivals have continued to increase annually and add heavily to the bottom line of the music industry. According to the research firm IbisWorld, the U.S. concert and event promotion industry is expected to generate $28 billion in revenue this year.
Music festivals bring in valuable revenue for their host cities each year, but the tourism industry as a whole has yet to work strategically with the music industry to create valuable products and experiences for live music lovers.
"When we think about music tourism, the two industries aren't really talking to each other," said Shain Shapiro, CEO of Sound Diplomacy, a U.K.-based "global adviser on music cities and market development" that works with municipalities, developers and organizations to create live music action plans. "The tourism industry needs to involve the actual music industry more in the decisions that it makes and how it communicates."
Although most cities' convention and visitors bureaus could improve on capitalizing on the thriving live music scene, places like Nashville, Tennessee, Austin, Texas, Memphis, Tennessee and New Orleans, Louisiana demonstrate how music can help fuel a booming tourism economy. According to Travel Weekly, "what these successful music tourism destinations have shown is that fostering a thriving music scene ultimately feeds into improved tourism experiences in other areas, as well, such as dining and the arts, and vice versa."
Cities that aren't currently known for their music scene can position themselves as so with the help of a successful music/arts festival. It is then up to the destination to create year-round entertainment such as weekly/monthly concerts and other artistic and cultural events.
"Festivals are like building little towns," said Sound Diplomacy's Shapiro. "It's an infrastructure tool for places if they wish it to be. You build a town for three days. Why can't you utilize that infrastructure for more than three days? There needs to be greater dialogue between the tourism bodies, festivals and cities. It brings a lot of benefits, but there are lots of costs, and those costs have to be managed. But you can't ignore the benefits."
Advance Travel & Tourism will be a part of the upcoming Music Tourism Convention. Learn more about the event here.