It's no secret that COVID-19 brought numerous challenges to the travel & tourism industry. With no one traveling and attractions being forced to close, travel destinations were faced with the difficult decision to either pivot their strategy or halt marketing spend all together.
Our client Visit Henry County, GA shares their plan of action once the pandemic began.
Phase 1: Stop, Listen, Proceed with Caution
Once it became clear that COVID-19 was going to pause travel, Visit Henry County, GA first stopped messages encouraging "travel now," but maintained video marketing and other initiatives that invited people to learn about the community, its attractions and its people and plan for the day when getting out and exploring was again possible.
With a large number of attractions closed and restaurants operating only take-out or delivery, they also paused all search around places to eat and things to do and decided to instead provide alternative information sources for people looking for places to be outdoors or pick-up food via blog posts and resource webpages.
With few people traveling and our industry hurting, Visit Henry County, GA's focus pivoted from an outward message directed at visitors from distant locations to their very own residents.
"Even before 'shelter in place' orders were enacted, we began organizing a food drive for members of our hospitality community who had already been, or would soon be, furloughed, laid off or had their hours reduced," said Director of Tourism Laura Luker. "We were able to collect more than 4,600 pounds of food that was/is being distributed via a local food bank to hospitality staff."
They also saw themselves become an information source for residents on what local hospitality businesses were doing, who was open, what events had been cancelled, etc. They knew they were making an impact when businesses that had not engaged with them in the past reached out to be included on their site and in their programming.
"It was nice to be able to serve our local community while also introducing them to our organization and our partners," said Luker.
A few positive results of Visit Henry County, GA's pandemic strategy and focus-shift include increased community awareness, positive media attention, increased engagement from their partners, as well as an uptick of new visitors on their website. (More than 90% of website visitors in March in April were new users!)
Phase 2: Beginning Again
Once the majority of community attractions and restaurants had reopened, Visit Henry County, GA fully implemented their new brand, added back their presumptive traveler search engine marketing and also began to push outdoor/socially distanced options and day trips to a more regional audience via various digital advertising methods. "We also modified our video tactics to reflect new travel trends using data provided by Advance Travel and other sentiment studies," said Luker.
If another shutdown were to occur, Luker believes her team has discovered tools and developed methods during the first shutdown that they can use to continue to provide resources and support to their partners while still sharing the message that Henry County is a great place to visit, but is "Better Explored."
In our latest eBook We Will Travel Again, we discuss how travel marketers can adapt to the current situation in a way that will set them up for success later. This crisis will not last forever, and travelers will hit the road again. In fact, they're already planning their first great escape. Will you be on their list of places to visit?
About Laura Luker: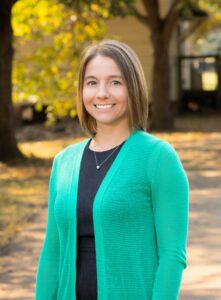 Laura Luker is a graduate of the University of Georgia with a degree in Public Relations. Laura has led the award-winning Visit Henry County, GA as the Director of Tourism since 2008. Prior to joining Visit Henry County, GA, Laura gained valuable event planning and marketing experience working with Macon's International Cherry Blossom Festival and as the Marketing Director for an environmental consulting company. Laura is passionate about creative storytelling and uses that passion to help share Henry County's story with visitors.
Advance Travel & Tourism is helping tourism marketers find success in a time of maximum uncertainty and change.  Everything we do is tailored to meet the needs of our individual clients – from DMO's to attractions to hotels and casinos.  We're helping our clients find marketing success in an environment that's shifting every day, and we'd like to work with you too. Drop us a line, shoot us text or send us an email and let's dive in together to find strategies that make sense for you.